What our visitors are saying about Train Robber Ranch

Winnie Shackleford Hampshire

Five stars out of five

We had such a good time, I would recommend this for sure. This place is so nicely decorated, I loved all the horse themes and western stuff We all felt at home here and I can't wait to go back. Great trails, no shoes needed, you will have a great time relaxing and riding!
.

Jennfer Kamman Linn

Five stars out of five

Had a fantastic time there riding last weekend.  Amazing trails!  The terrain is beautiful and varied.  Lots to see.  The accommodations are very well designed and comfortable.  Great for people and their horses too.  Definitely worth the trip for a riding weekend.  Thanks TRR!
.

Dewane Boutwell Weaver

Five stars out of five

Where to begin? The owners have done an amazing job of turning an ordinary place into something special. The decor, the facilities, the ambiance…all are just first-rate., for us and our fur babies The trails are fun and challenging and our guide knowledgeable and helpful. We had a group of six slightly crazy and greatly fun-loving women, most of whom knew one another just casually.Our stay at TRR helped us build a wonderful bond of friendship. What an incredible, wonderful, FUN
.

Beck Padgett

Five stars out of five

Absolutely the best facilities for horses. The Ranch has exceptional place to stay, that makes you feel like home. The guide provided showing us the trails was great. Very satisfied with our stay. Can't wait to back. Thank You Jennifer for everything!
.

Sandy Ross Naumann

Five stars out of five

I cannot say enough good things about Train Robber Ranch. The facilities were luxurious for both people and horses. Riding on the well-marked trails was more fun than I have ever had – beautiful woods, enormous hills, steep ravines, fun creek crossings, and historic train tracks. I can't wait to go back when the steam train is running later in the Spring.
.

Joy Mcdaniel

Five stars out of five

Had An AMAZING Time at Train Robber Ranch with Great friends !! Wonderful accommodations for you and your horse !! Had The BEST Time riding in the Beautiful forest, up and down the hills, and through the Creeks !!! You can venture out on your own with well marked trails, or have a guide..We had a guide. After our ride, we settled around the campfire and roasted hot dogs, and made Smores !!!Cannot wait to go back !!!
.

Shelley LaRosa Atkinso

Five stars out of five

My second time here and another fantastic time!! So many natural obstacles and challenging hills on the trails.  There's no place like this around!  I can't wait for my next trip!  The accommodations for you and your horse are outstanding and the trails from the property are well marked.
Susanne Wilkerson

Five stars out of five

My 2nd visit to TRR this year was Awesome! It's hard to remember that you are in Texas when you get to have such a varied terrain of ravines, creek crossings, and scenic views across rolling hills.  All while riding miles and miles of marked trails with best footing!

Julie Richards Ford

Five stars out of five

I had an amazing time at Train Robber Ranch the last few days with our host Jennifer Moureau Goebel and friends Becky Padgett Dewane Boutwell Weaver Mindy Short Kirkpatrick Sandy Ross Naumann Joy Mcdaniel and Nancy. The trails and weather were outstanding, accommodations for humans and horse were fabulous, and I haven't laughed so much in a very long time. WC may not be a trail horse with crossing gullies that I couldnt even walk down, much less crawl out of, but he proved himself capable of hauling me and my fat rear end down and out of those slippery suckers and back to the ranch with not a scratch on either of us. Even jumped in a couple of creeks like it was nothing. Grateful for the opportunity to do crazy stuff like this and the Good Lord watching over all of us and protecting us and our animals from harm.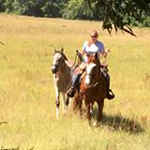 Darla Carter

Five stars out of five

Had a great ride at Fairchild today. All the years that I have been riding out here road on a trail I had never been on today just one of the reasons this is my favorite place to ride. Thank you Austin for letting me ride your awesome horse. The definition of fun…Night Train and Fairchild. So glad the Goebel family took time out their busy schedule ride with Nancy and I today the bunk rooms new kitchen look great love the new hitching post there is always something new to make it easier for the folks staying here.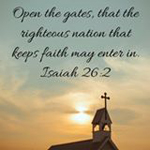 Joanie Jordan Buster

Five stars out of five

TRAIN ROBBER RANCH IS THE BOMB!!! Just spent 3 days there riding the incredible trails and did NOT want to leave! Jennifer and her family have created a lil slice of heaven for horse lovers. Have traveled to many equestrian destinations and TRR is at the top! We will most definitely be going back.

Cam Hitt 

Five stars out of five

I do not have Facebook but I wanted to send you a review anyway. I really enjoyed staying at your place. Our group was a mixture of folks with and without LQ trailers so it was great to all get to be together. I liked not having to pack all that extra stuff and staying at Train Robber made it so easy. We could just go have fun. There were things to do in the area that we all enjoyed but the riding was exceptional. I ride all over the U.S. and can honestly say that this was one of the best rides I have ever been on. It's also so close to our home in LA! I cannot thank you enough for opening a place like this for all to enjoy. I have already booked my return trip! Looking forward to seeing all the changes you guys make. Working with you to ensure we had a great trip was so nice as well. You are a gracious host. See you soon! oh, and 5 stars for sure!

Steve and Kim Hailey

Five stars out of five

I just got back from such an incredible two days of riding the most beautiful trails on this amazing property! Well groomed, safe trails with lots of variation. Creeks to cross, hills to climb, ravines to go thru and all of them winding truth beautiful forest. Secluded, peaceful and easy to get to. Very nice barn with stalls, individual pens, and paddocks for your horses. Accommodations include a cleverly decorated bunkhouse with full bathroom and a cabin with full kitchen, 3 bedrooms and 2 baths. All new furniture, appliances and appointments. Lots of seating area around barn and cabin and fire pit to enjoy the beautiful scenery outside. AND the stars at night!!!!
I highly recommend this beautiful facility for families and friends as a place to get away from the rush and busyness of life and to slow down and enjoy such an awesome piece of God's creation!

Angela Boehme

Five stars out of five

I returned home shortly ago from this beautiful ranch in the middle of one of the most scenic areas of Texas. From the crisp, new bedding to the vast parking areas and pastures to the comfy and inviting home, this place is heavenly. I spent two night here with a group of women and horses. So many beautifully marked trails that wind through vast wilderness and give challenges along the way. Each horse pen is new and very secured. All is well lit so that coming in late from a ride in the forest gave no issues. The interior of the home is perfectly decorated as well is the bunkhouse with it's own full bath. Hot water was abundant which was a very pleasant surprise. The home is somewhat secluded down a long dirt road so we had no safety concerns whatsoever. The owner gives out detailed maps of the trails into the natural forest but also offers guides if needed. We utilized a guide and so glad that we did because they were informative and helped customize our rides to our needs. Honestly, I will be back many times over because the trails never seem to end and the beauty is abundant.
Brittany Filetti

Five stars out of five

If you are looking to enjoy time away from the hustle and bustle of everyday life and want to enjoy God's country, head on over to Train Robber Ranch. This place is AMAZING!!! The trails are the best I've ever been on. The ranch property is breathtaking with lots of variety. There is a large barn with stalls, separate pens, and divided pastures. Something for everyone's preference! From rolls hills, creek crossings, and winding trails through the property and forest you will not be disappointed. The housing accommodations are just wonderful. Beautifully decorated bedrooms and bunkhouse with plenty of space to relax inside and outside. This place is great for any type of visitor whether it be family or friends get away. You will love it!!! I can't wait to go back to show my loved ones this hidden gem.

Jessica Gooch Silvec

Five stars out of five

I am still on Cloud 9 after a fabulous weekend away with friends old and new! Plenty of room for everyone! House with full kitchen including a coffee bar! Barn with roomy stalls and a bunkhouse. Large 16×16 shaded pens, roomy pastures and direct access to the trails! Beautiful scenery and wide open skies! The trail guides were top notch! Perfect for family vacations, romantic getaways, and weekends with friends. I look forward to going back! Thank you TRR for a great weekend with wonderful memories and new friendships!

Connie Curlee

Five stars out of five

Great place to visit. I stayed in the bunk house and the beds were very comfortable. It had a nice bathroom with a hot shower. The horse facilities were excellent as well. Well kept place with easy access to the great trails of Fairchild State Forest. There is also a house to rent that was very nice looking as well. I will be back!!!

Debbi Dennard Carnes

Five stars out of five

The trails were awesome as well as the management. Lots of riding and we all loved it. I can't say enough about how great and clean the bunkhouse was very very comfortable. As for the horse accommodations they were wonderful to. It is a must do on one's horse riding bucket list! We all loved it so much we are planning another trip!

Tammi Wall

Five stars out of five

I loved staying here. We rode around Train Robber Ranch our first night we arrived and then the next day made a short ride over to Fairchild State Forest. You have it all here! Beautiful and homey accommodations, and miles and miles of trails for you and your family/ friends to explore on horseback. I look forward to my next Train Robber Ranch vacation!

Susanne Wilkerson

Five stars out of five

Year around the trails are accessible. No shoes needed on the horses. Stalls and Pastures!!! The Bunkhouse is the perfect size for a group of 4. Ride trails straight out from the barn. Absolutely Beautiful!

Cheri Weeks

Five stars out of five

I could spend every free moment at this ranch. The accommodation are excellent for both horse and rider. The trails go on for miles and miles. The scenery is beautiful and is perfect for the entire family even if they don't ride. Tons to do in nearby towns with all the historical sights. Can't wait till my next visit because it is hard to find a place with 5 star accommodations for the horses.

Sylvia Brown

Five stars out of five

The most amazing trails! You won't be disappointed! By far the best trails I've ridden! Words cannot express how beautiful this place is! The facility has all amenities of home!

Keri Lett Hefner

Five stars out of five

I haven't been but I've watched it become what it is today! Built with love by owners family and friends it is truly a hidden gem!! Can't wait to go someday to stay!!
Kim Baldwin Evetts

Five stars out of five

I spent the weekend here! Lovely place for trail riding and/or kicking back and relaxing a few hours outside of Houston. Great accommodations! I highly recommend booking a reservation before she fills up!

Cindy McCampbell

Five stars out of five
I stayed at TRR for the weekend this past October. I highly recommend this ranch…the house is darling and spotless. There is also a bunkhouse, barns, pens and pastures. The trail riding is fabulous and there are many options. A great weekend getaway! All the group had a blast!

Michelle Madden Herring

Five stars out of five

I'm a little sad I could only give 5 stars. This place deserves more. It is the perfect getaway with your horses. I can't wait to go back and visit again.

Nancy Kacvinski

Five stars out of five

Great weekend at Train Robber Ranch. Great accommodations for people and horses. Roomy stalls, pens in the shade, trails through the forest, through creeks and up hills – or there are mostly flat trails – something for everyone. Can't wait to go back!

Ashley Weber Rogers

Five stars out of five

Wow very nice open trails and I love the way it's beautifully decorated and the coffee bar is a definite added bonus ! Very Nice !

Anett Mier

Five stars out of five

Very much enjoyed staying here!!!
Nice horse pens, and pasture area for the horses the house and bunk house are super cute with a country cottage flair!!! I can't wait to come back!!!
A lot of trails to explore on horseback.

Laura DeCherico

Five stars out of five

I had an amazing time here this weekend. The attention to detail made this trip completely stress free. Highly recommend staying here.

Karen Baldwin Boone

Five stars out of five
Great place. Love the horse accommodations. Forest trails are just awesome!!! I will be going again. Suggestion, maybe small refrigerator for bunkroom.

Shelley LaRosa Atkinson

Five stars out of five

Stopped by yesterday to check this place out and it was A m a z i n g ! Got the grand tour ! Can't wait to come back and ride the trails:))

Palmer Valentine

Five stars out of five

Beautiful facility, very safe and well thought out. I'd highly recommend for a nice weekend away!

Katey Lyn

Five stars out of five

It's the best fun! Super cool trails! And lots of fun things to do when your not riding your horse!

Marilyn Kinney

Five stars out of five

One of the Best places to ride!!! I will be back, time after time.


Stephanie Adair Hansilk

Five stars out of five

Wonderful accommodations and AMAZING trails!! Stalls pens and pastures in tip-top shape too.

Deborah Spurling Cole

Five stars out of five

Thank you, Jennifer. Wished I had a few more days. I didn't want to come home. Already thinking of a spring visit at TRR. Wonderful place!!